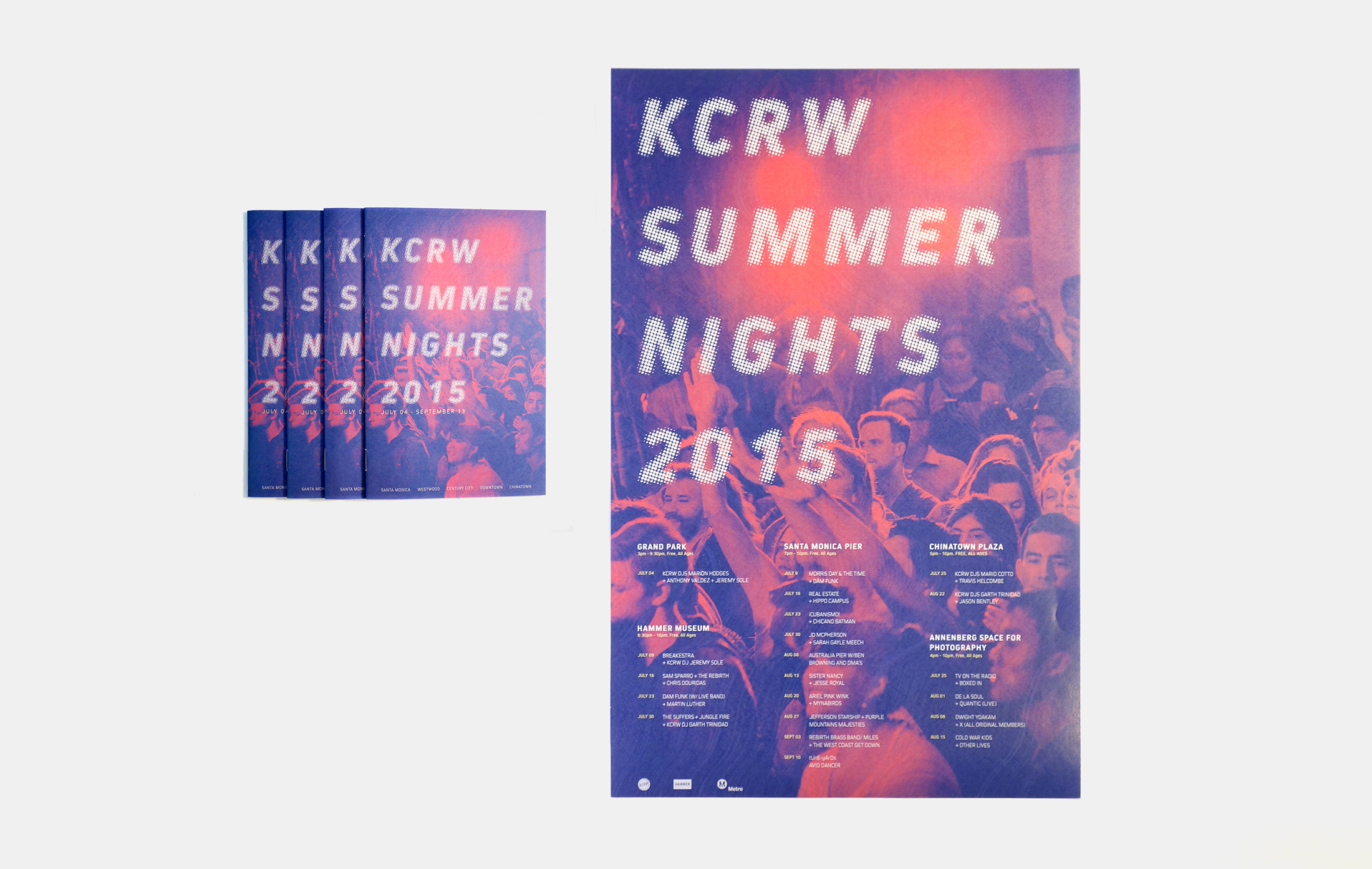 — KCRW Summer Nights
Event branding
KCRW is a Los Angeles radio station that creates and curates a unique mix of content centered around music discovery, NPR news, cultural exploration and informed public affairs. KCRW is driven by the spirit of Los Angeles and delivers in innovative ways -- on the radio, digitally and in person -- to diverse, curious communities around the corner and around the world.

KCRW Summer Nights is an annual summer long event that sponsors dozens of free concerts featuring popular DJs and musicians throughout some of Los Angeles' many cultural centers.

The purpose of designing a poster and pamphlet/booklet was to consolidate the mass of scattered event information into a tangible and creative collection of information that event goers could hold on to and reference throughout the summer. While the event information in the booklet was organized by location on separate pages, the poster displayed all the information for easier access as well as a pleasing reminder of the many events Los Angeles has to offer with KCRW.